ST450 - Tractor -
Overview
Description of Products
Features
Specifications
ST450

48.3hp Tractor with new HST technology offers simple and functional operating control.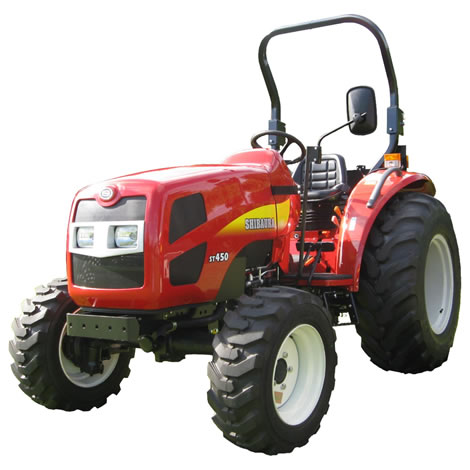 Description of ST450
Durable turbo charged Shibaura 48.3hp (36kw) diesel engine with innovative HST (Load Selectable Hydraulic transmission).
The hydraulic transmission feature separate Forward and Reverse Pedals, and Power Shift Control that doubles your speed choices by providing a "High" and "Low" at any speed in either range and provide Easy Operation.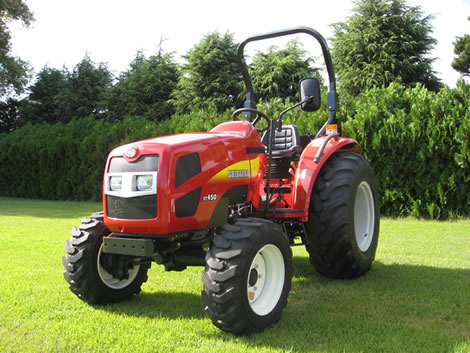 Feature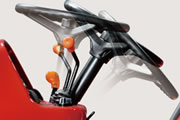 Driver's Comfort
The tilt steering wheel provides a comfortable driving position for the operator.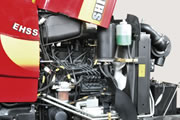 Reliable Shibaura Engine
Durable turbo charged Shibaura engine provides effortless power for the toughest jobs.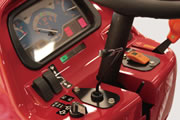 HST Hi/Lo Control
Conveniently located Hi Lo shift lever easily and quickly expands your speed options in each range on demand.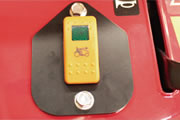 Cruise Control
The cruise control allows you to set the driving speed effortlessly.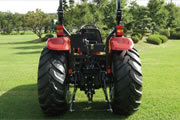 Compact Design
St 450 can negotiate narrow spaces like bike paths.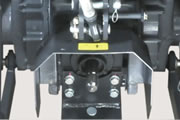 Independent PTO
The independent PTO clutch allows the pto to be independently engaged/disengaged while the tractor is in motion.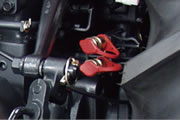 Remote Control Valves (Option)
2 pairs of optional hydraulic valves ensures a wide variety of hydraulically actuated implements can be fitted .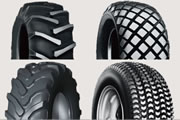 Wide Variety Tires
Select the optimum tyres to suit your working conditions (AG/TF/Industrial/FD).
Specifications
TRACTOR MODEL
ST450
Transmission
HST
Engine
Model
Shibaura N844LT-D
Gross hp [hp (kW)]
48.3 (36)
PTO hp [hp (kW)]
40.2 (28.5)
Number of Cylinder
4
Displacement [cc]
2216 with Turbo
Rated rpm [rpm]
2500
Alternator [A]
55A
Fuel tank capacity [Liters]
54
Drive train
Type
HST
Range
2 x 2
Creeper
NA
Ground Speeds @engine 2950rpm [km/h]
Forward : 0 - 30.3
Reverse : 0 - 21.2
Brakes
Wet Disc
PTO
Independent
Rear PTO RPM @rated engine rpm [rpm]
561 & 761
540@2406rpm
750@2464rpm
Hydraulics
HPL Pump capacity @rated engine rpm [L/min]
35.5
P/S Pump capacity [L/min]
18.6
3-P lift capacity @ lift hitch [kg]
1486
3-P lift capacity @ 24 behind LP [kg]
1059
3-P hitch Category
I
Hydraulic positon control system
STD
Hydraulic draft control system
Option
Steering system
Power steering
Tire size
Ag
Front : 8 - 16 / Rear : 13.6 - 24
Turf
Front : 27x10.5015 / Rear : 475/65D20
Turf (FD)
Front : 8 - 16 / Rear : 13.6 - 28
Industrial
Front : 10 - 16.5 / Rear : 17.5L - 24
Weight
Ag [kg]
1545
Turf [kg]
1545
Turf (FD) [kg]
1565
Industrial [kg]
1635